When Did my Passion for Art Coordinating Begin?
In 2013 I developed my first activist project. The anti-bullying project, titled "Do You Know Who I Am" was made after I experienced constant racial trauma from standing up for in a school system within a community that is less than 1% black. The school continuously covered up racist incidents perpetrated by students and teachers. "Do You Know Who I Am" was a guide on how to combat the rampant discrimination in the school. 
Unfortunately, when I was preparing to expand the project to various schools, a certain set of teachers rejected the project due to it highlighting the hidden rampant racism within the school environment. The project was suddenly cancelled and I was ostracized and ignored by both teachers and students. Eventually, I was homeschooled online because my physical and mental health were affected.  My Mom and I told my story to the superintendent and the school system paid for my computer. Shortly after I was diagnosed with the potential to develop Addison's disease. I developed agoraphobia, panic, and anxiety attacks, along with PTSD caused by racial trauma. After becoming homeschooled online in 2013, my Mom took the initiative to curate local art shows titled "I'm Proud of Who I Am", with the help of a local artist to help reclaim my confidence. These shows occurred between the ages of 14-16 while I was homeschooled online via Virtual Learning Academy School (VLACS). These shows proved to me that activist artwork could inspire people, which kept me going during the darkest times.
​​​​​​​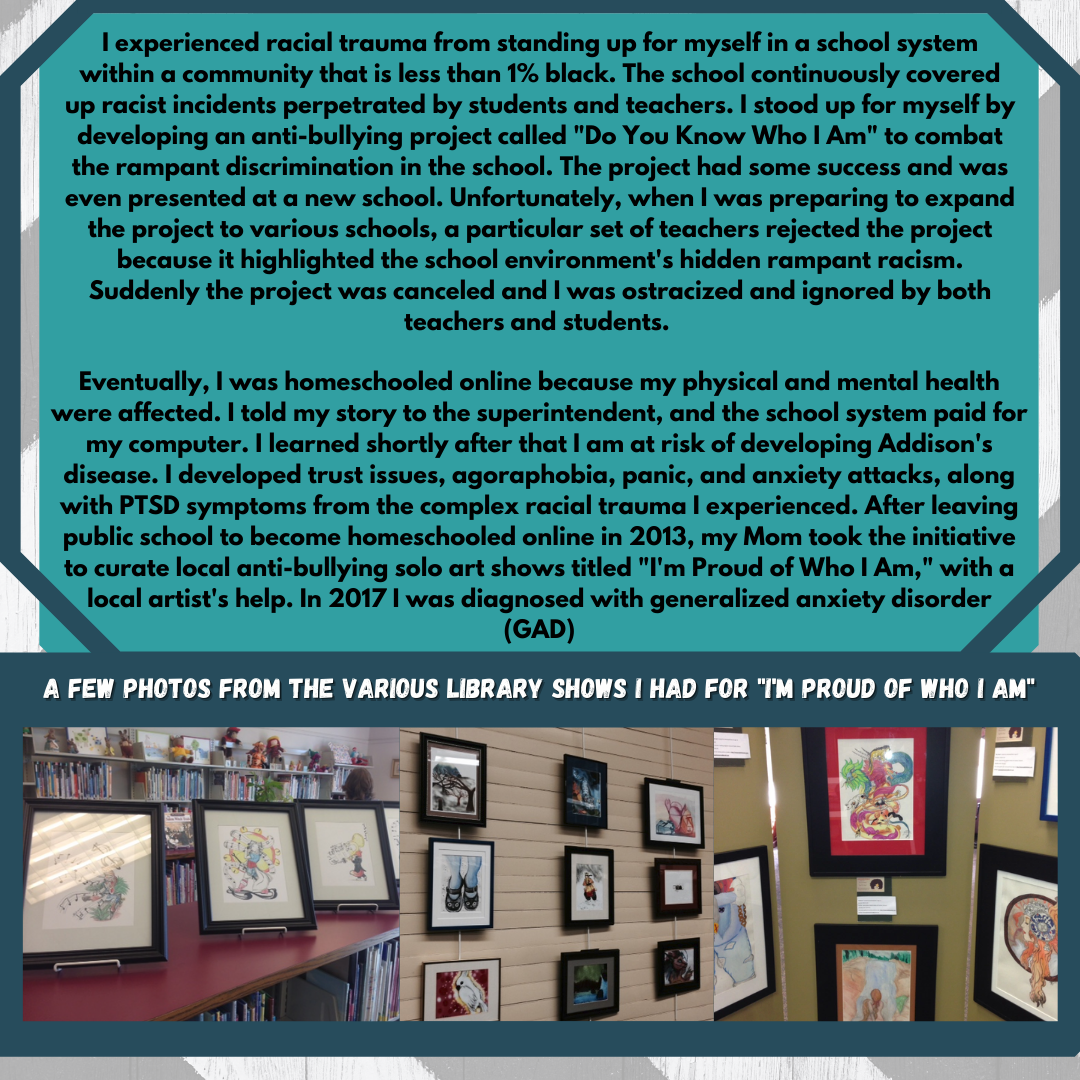 ARTivism Initiative:
"This is a Movement, Not a Moment"
2020 Black Lives Matter Art Show
Between May and September 2020, I was a member of Massachusetts grassroots project, ARTivism Initiative.  I was the Art Coordinator, Main Organizer, Media Outreach Lead and one of the graphic designers for their BLM art show, "This is a Movement, Not a Moment."  "This Is A Movement, Not a Moment" (TIAMNAM) was a gallery show which sought to continue the conversation around the Black Lives Matter movement through amplifying artists/art that speak to historical and contemporary issues of racial injustice. ARTivism is a project developed by Amber Haney, which is an initiative to spread awareness to complex social issues through art.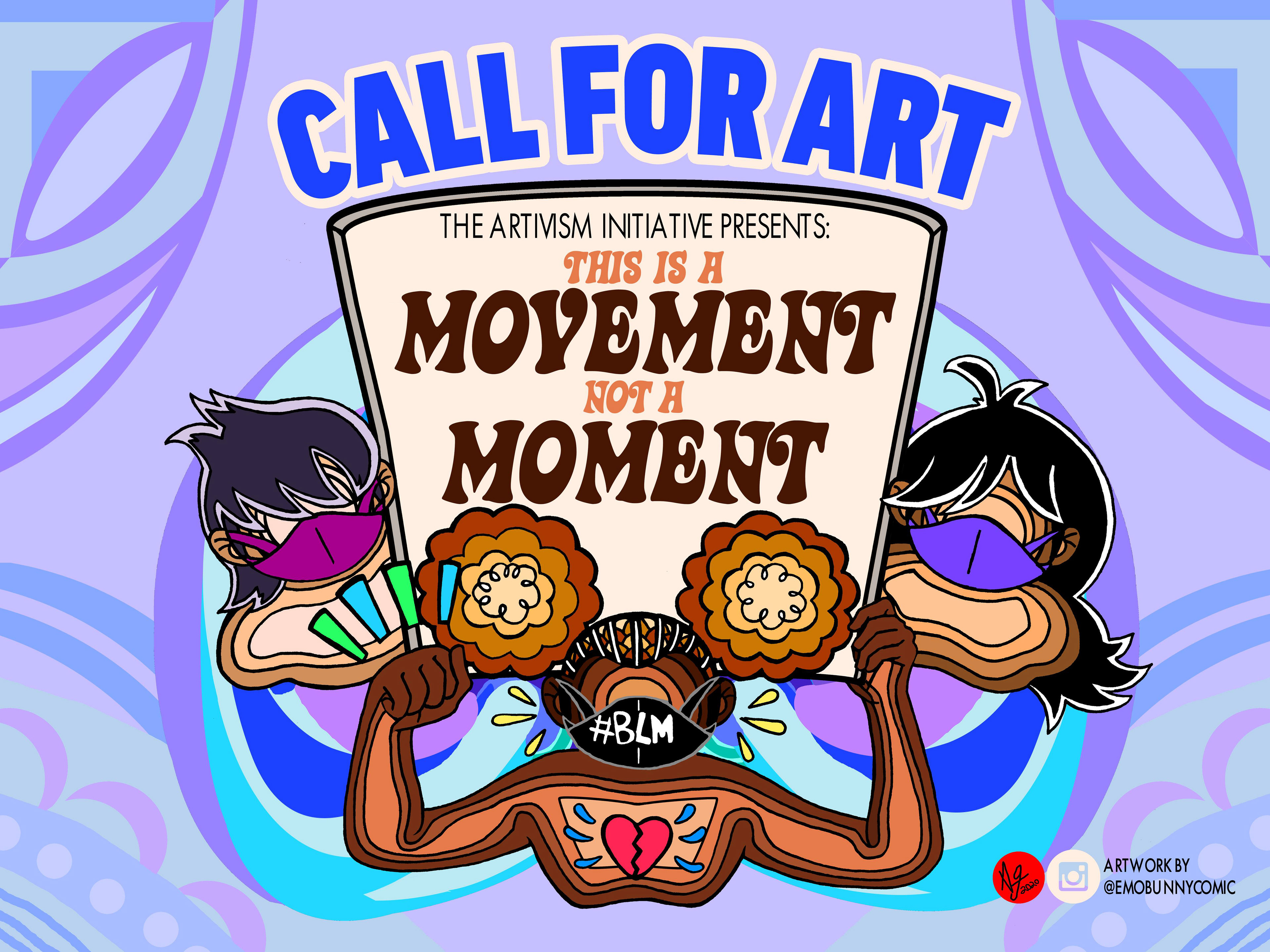 In the early spring of 2020, I made an art series called "Surviving in Isolation: The Black Mental Health Experience" which I submitted to the ARTivism Initiative's Post Card Project. Amaranthia was a participant in the Post Card Project Art Show, hosted by MA gallery Atac Downtown Arts+Music. After the reception, Amaranthia worked with Amber Haney to make ARTivism a collective comprised of the artists featured in the Atac show.
The show invited artists of various mediums to engage in a conversation around racial justice through their art. Select works were displayed virtually (via Zoom reception) and physically at Burncoat Center for Arts and Wellness in September of 2020. The goal was to feature a majority of Black artists (i.e., 70% Black-identifying artists and 30% non-black allies; inspired by the RICE Initiative). The show was able to achieve 60% Black artists and 40% Non-Black artists, with nine Black curators. This show sought to continue the conversation around the Black Lives Matter movement. Artworks addressed the history of systemic racism, the fight against harmful ideologies, white and non-Black privilege, racial injustice experiences, and protesting experiences, to name a few. With the help of Boston-based non-profit, Brain Arts Org, I was able to find Black vendors to sell their artwork at BCAWorcester. Additionally, they provided a musician, Allegra Fletcher, who performed beautiful activist music related to BLM.
Volunteering for LA Mental Health Charity, The Painted Brain, For Their Art Show,
"Discovering a Place for Us"
In May 2021, I discovered that LA mental health non-profit, Painted Brain, wanted to develop a disability-accessible virtual art show. I have experienced depression and anxiety due to family and health issues and trying to figure out my creative career since October 2020. At the time, I was brainstorming my women's mental health show project, now called "Art & Mind." I was anxious about meeting new people through this call because I was still unsure if I could find a community that embraces POC disabled creatives. However, I decided to take the risk.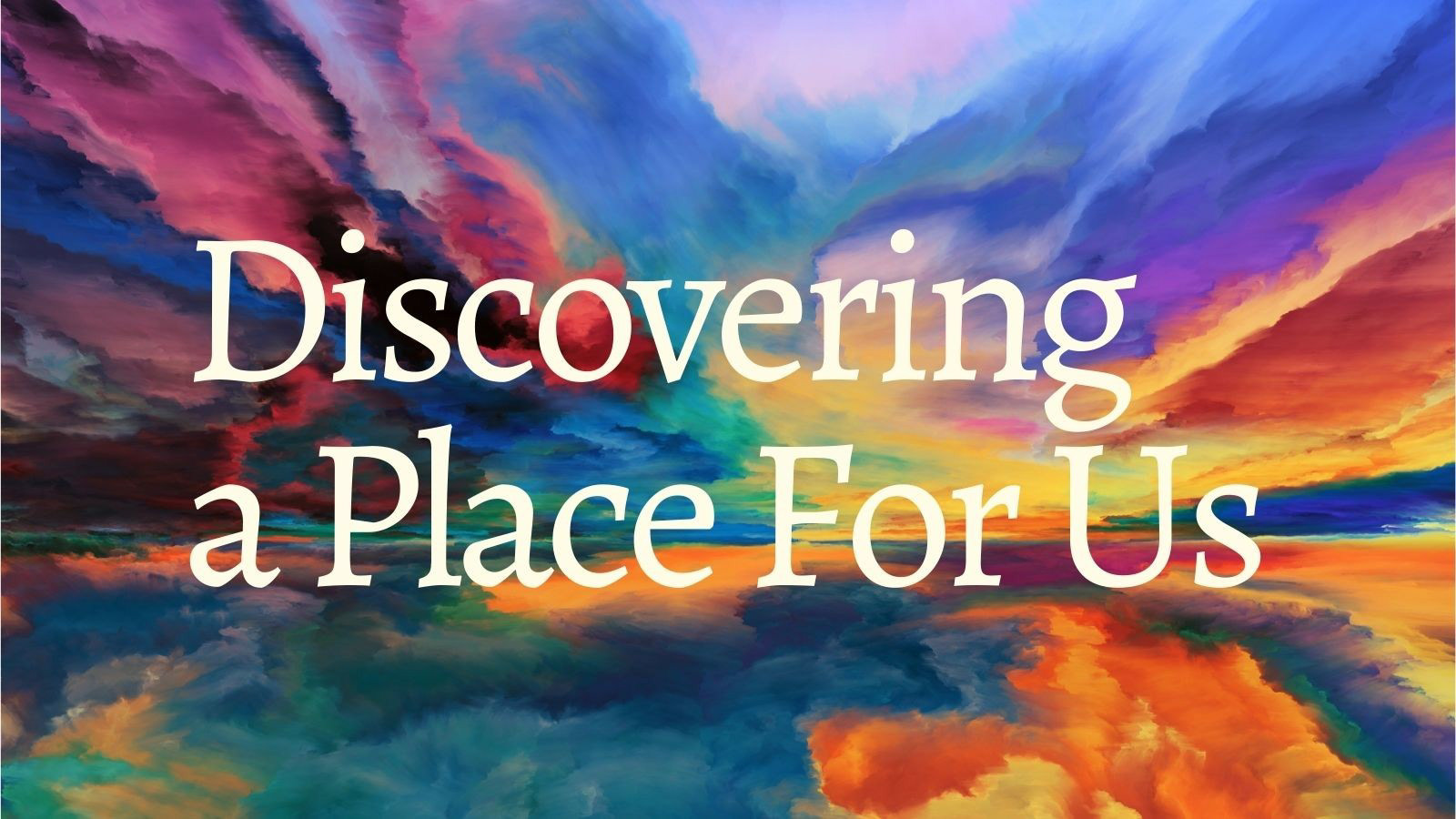 Through Painted Brain, I met 11 sweet and inspiring creatives with disabilities. We organized their show titled "Discovering a Place for Us." At the time, my art show project, named "Art & Mind…" started to solidify. Painted Brain encouraged me to open up again and showed me the importance of continuing as an art coordinator for marginalized groups after unexpected hardships. 
Many of the creatives from this show are apart of my September 2021 art show, "Art & Mind: Reflections of Women, Femmes and Our Mental Health During COVID"
Art & Mind: Marginalized Artist Art Show Project
My passion is to provide an accessible virtual art gallery platform for
marginalized people, particularly POC, WOC, and disabled creatives through my project, "Art & Mind…." As a Black, female, invisibly disabled artist, I have faced discrimination in the art gallery world due to being a minority and creating unconventional activist artworks.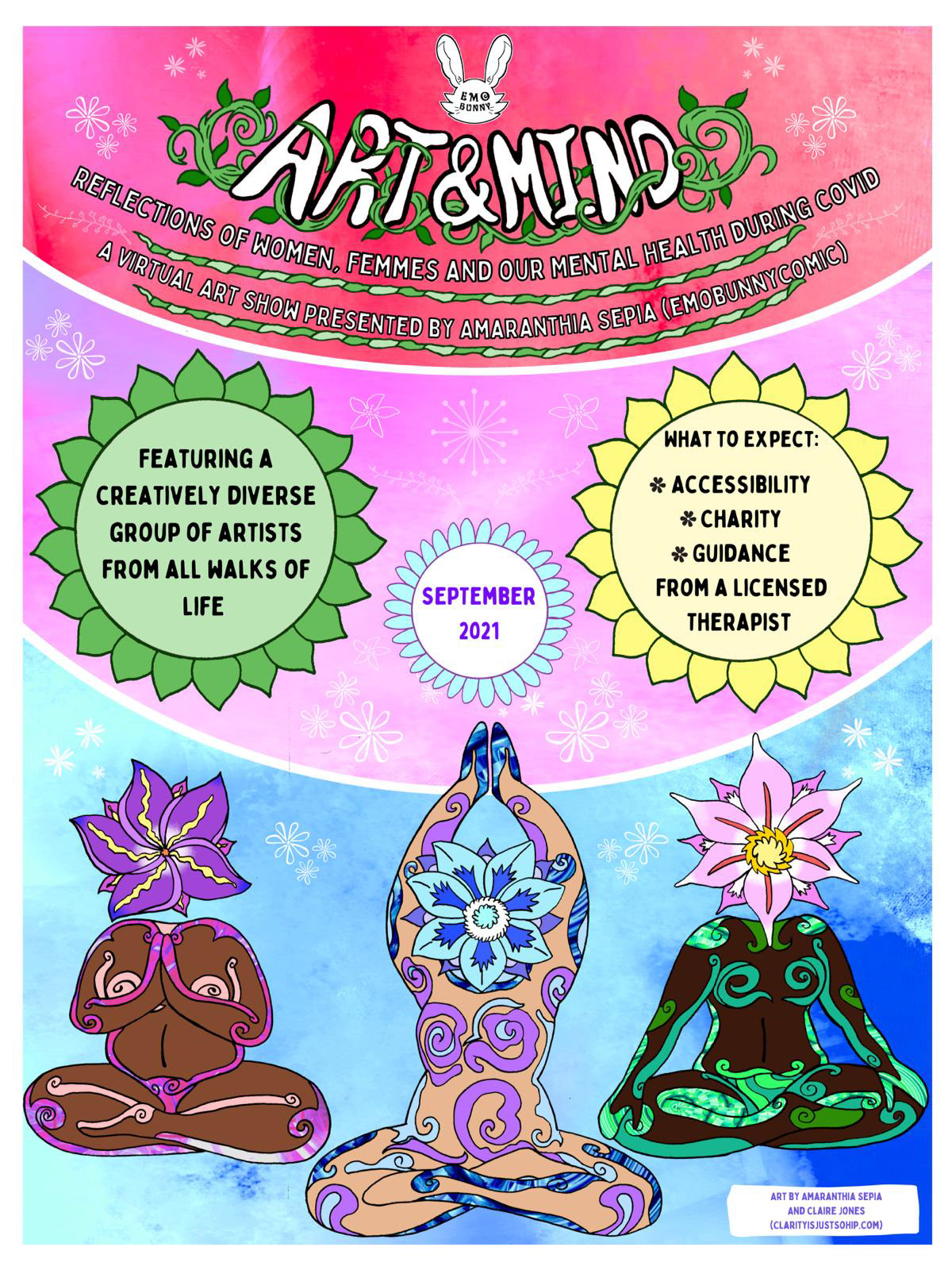 BCAWorcester x TIAMNAM September 2020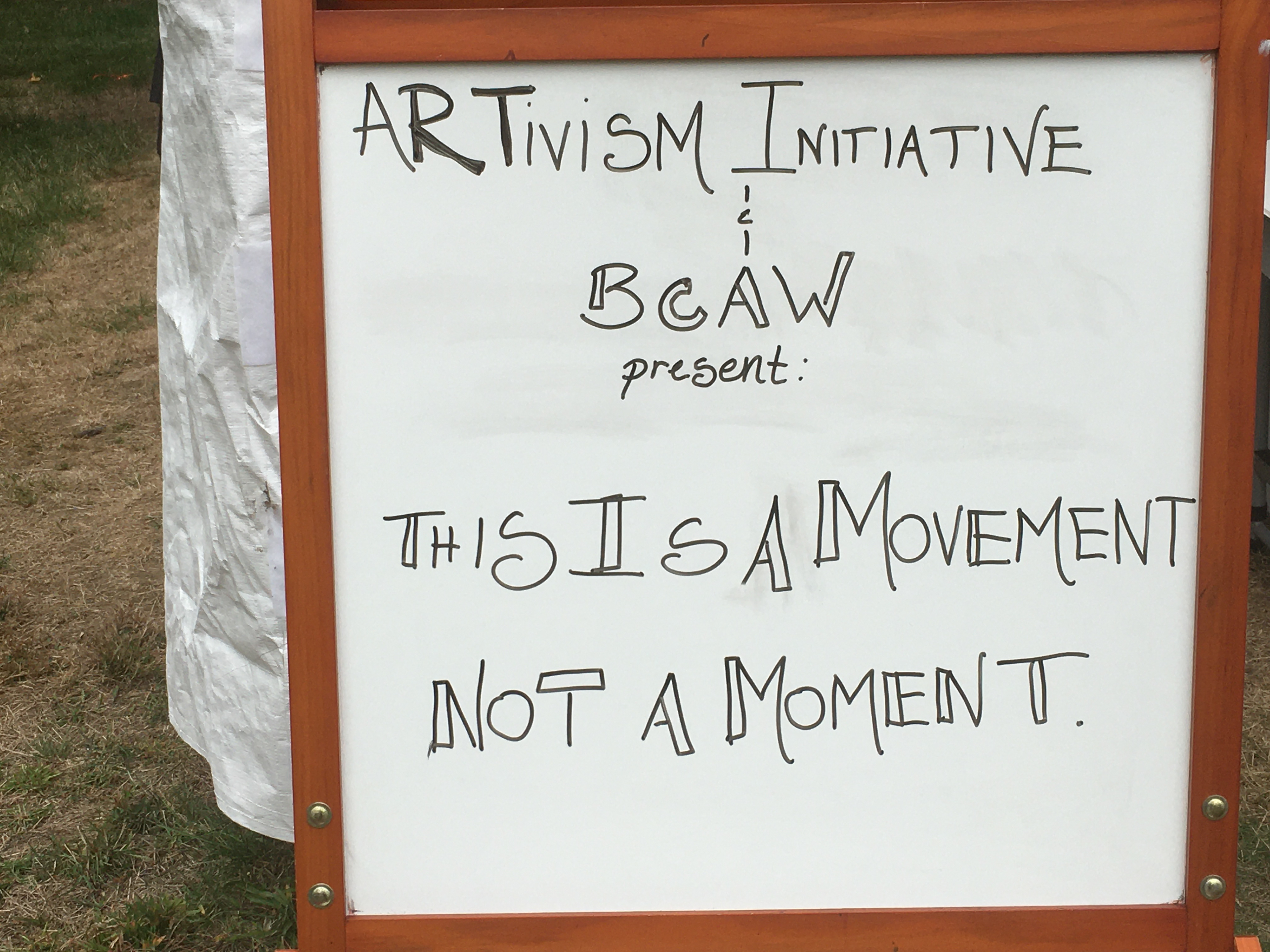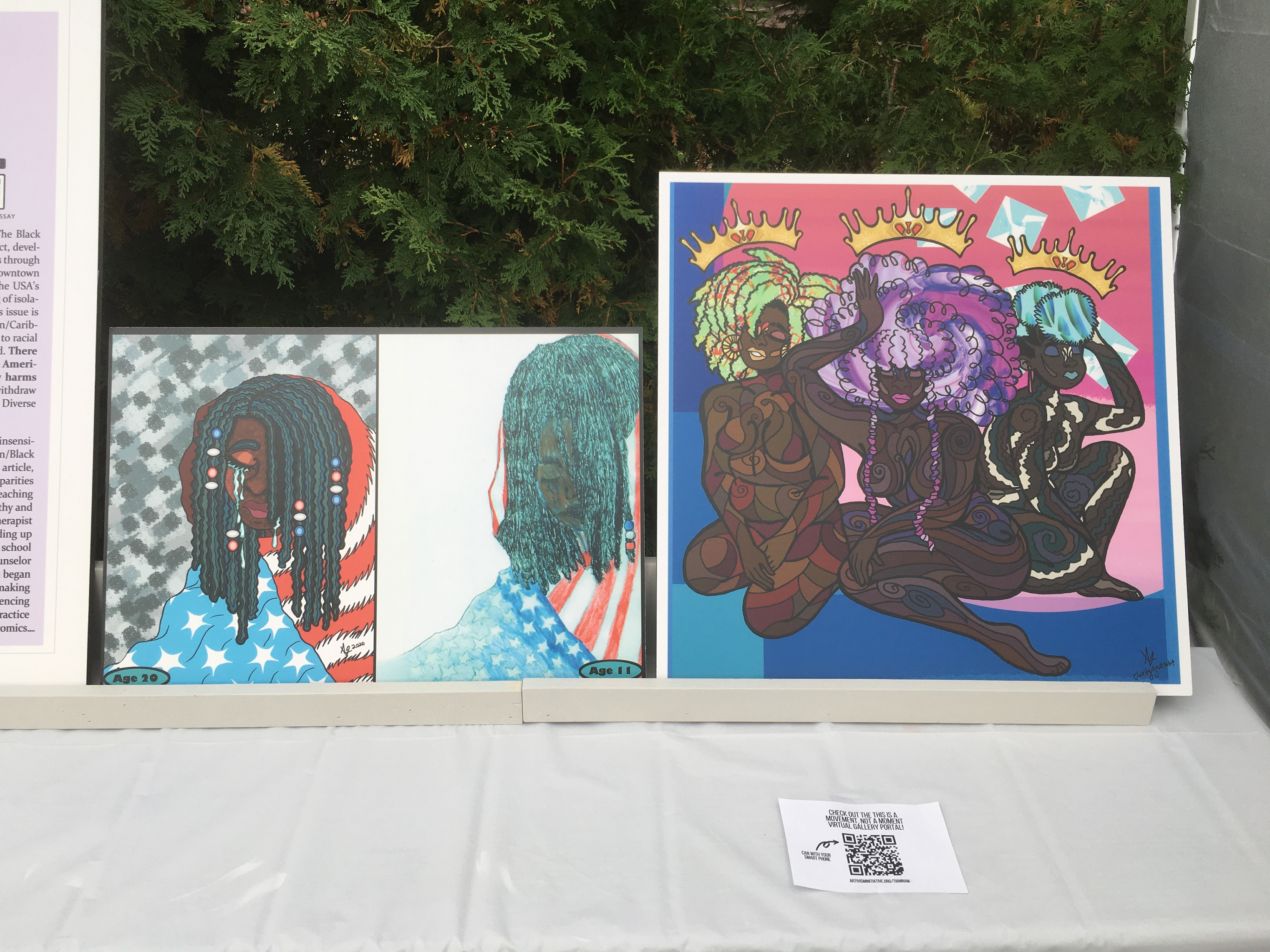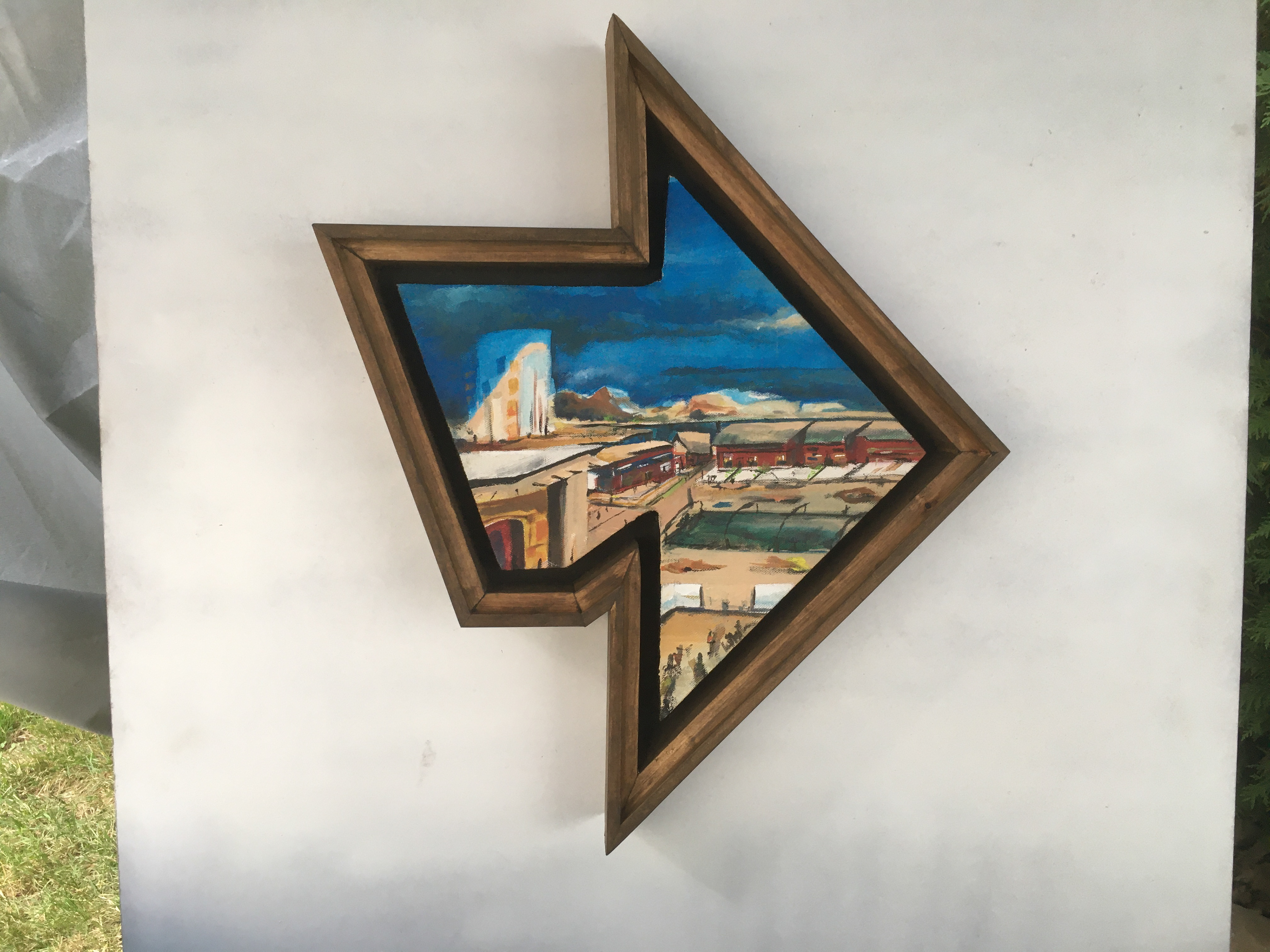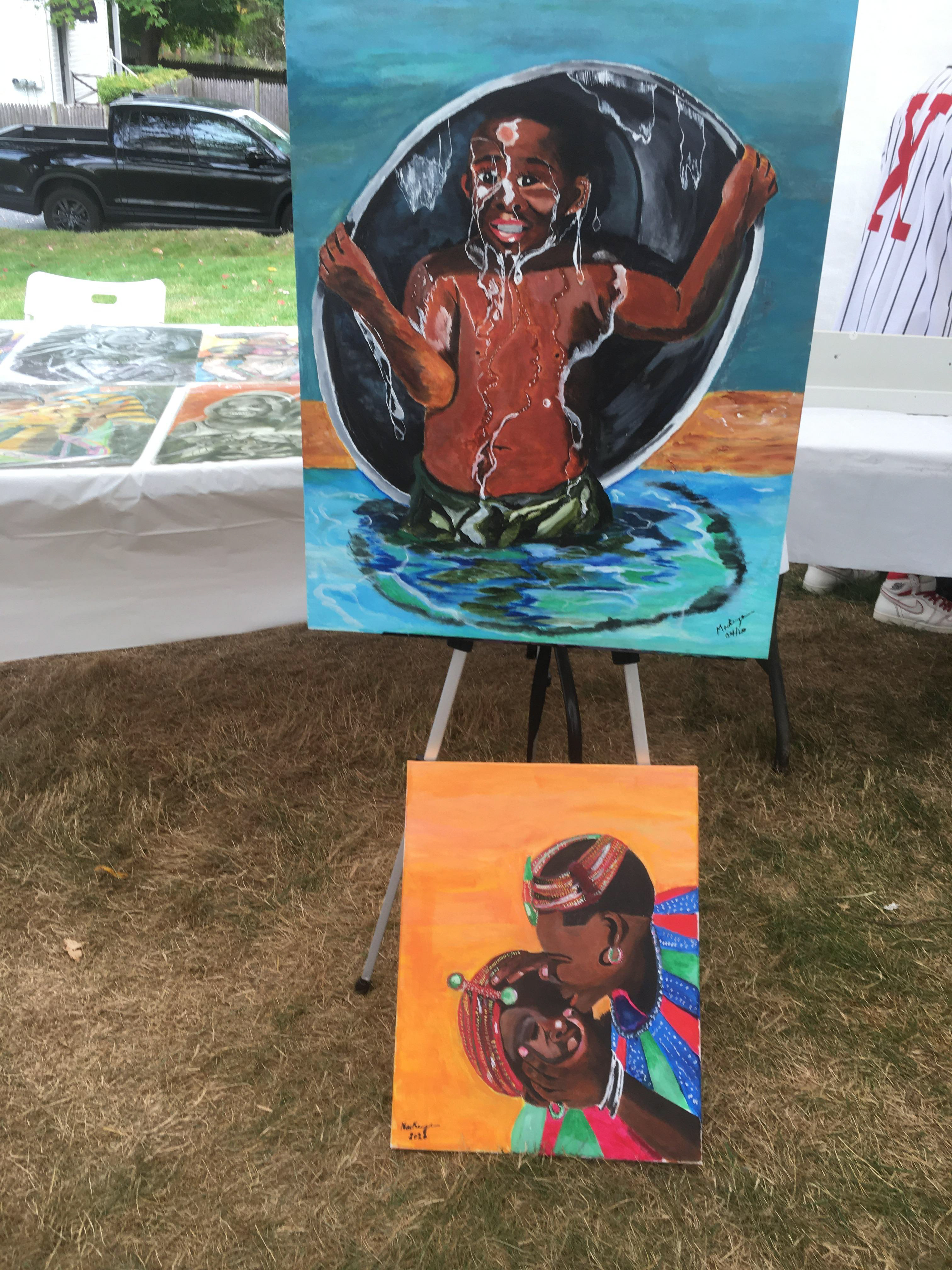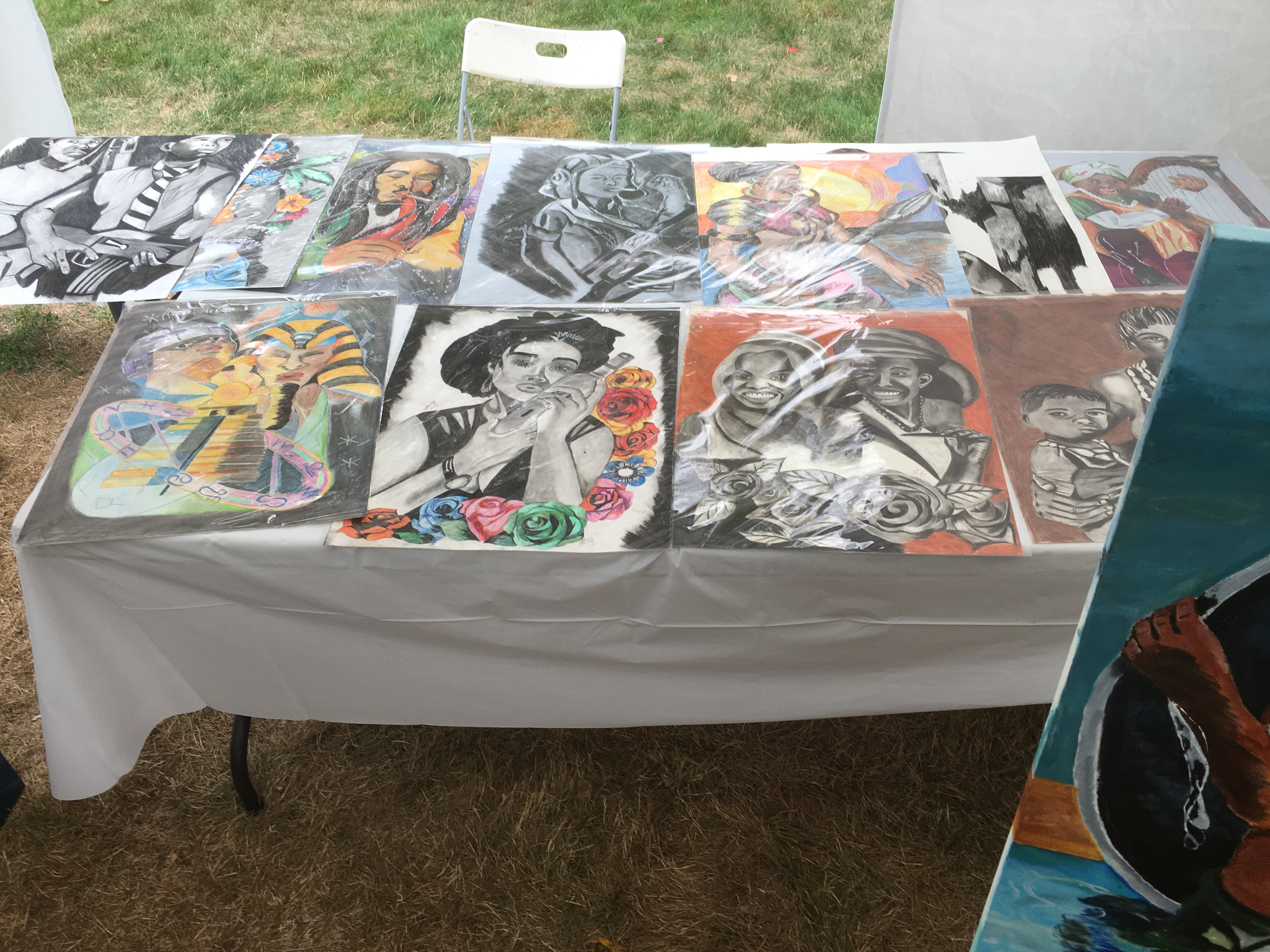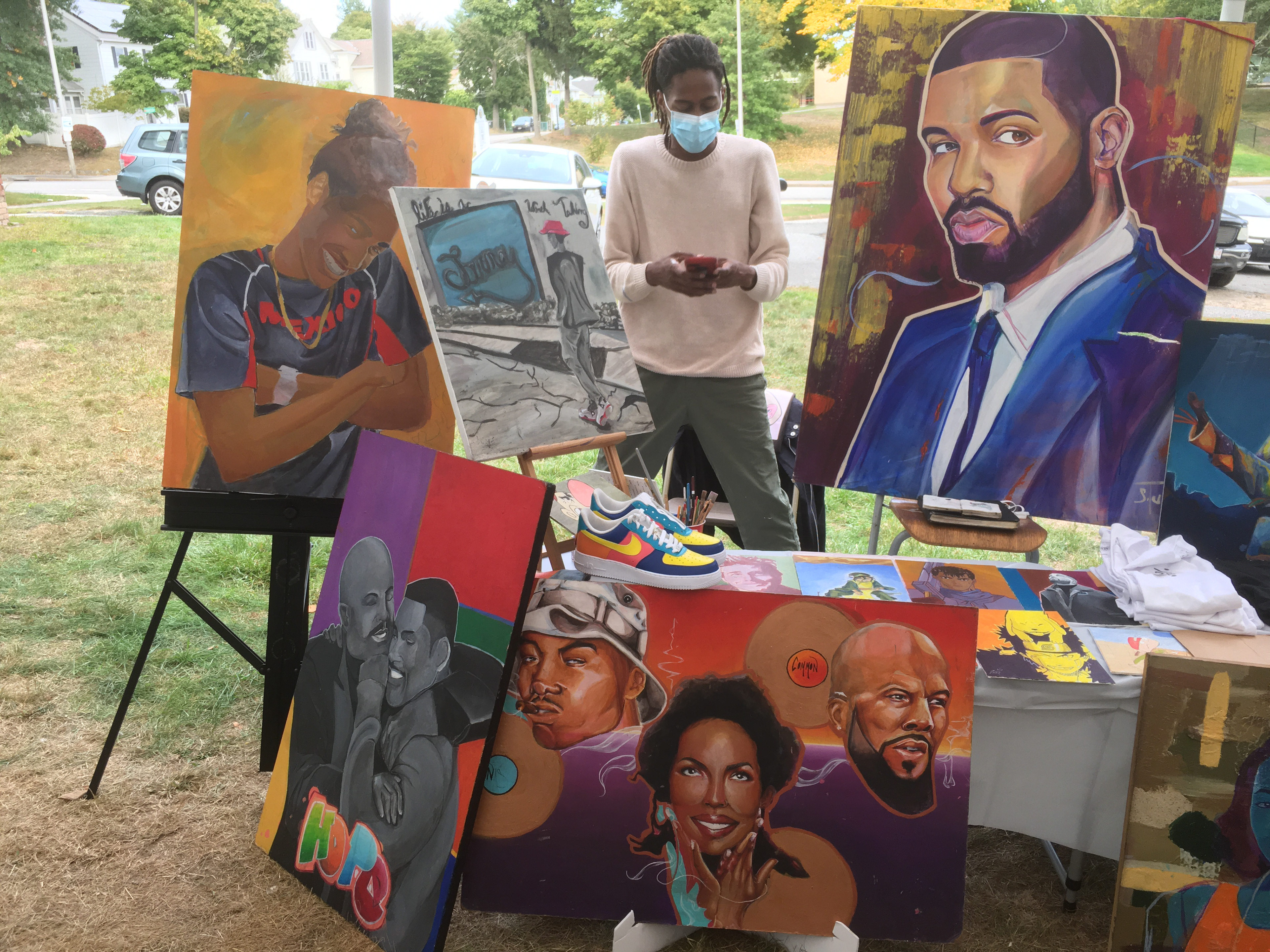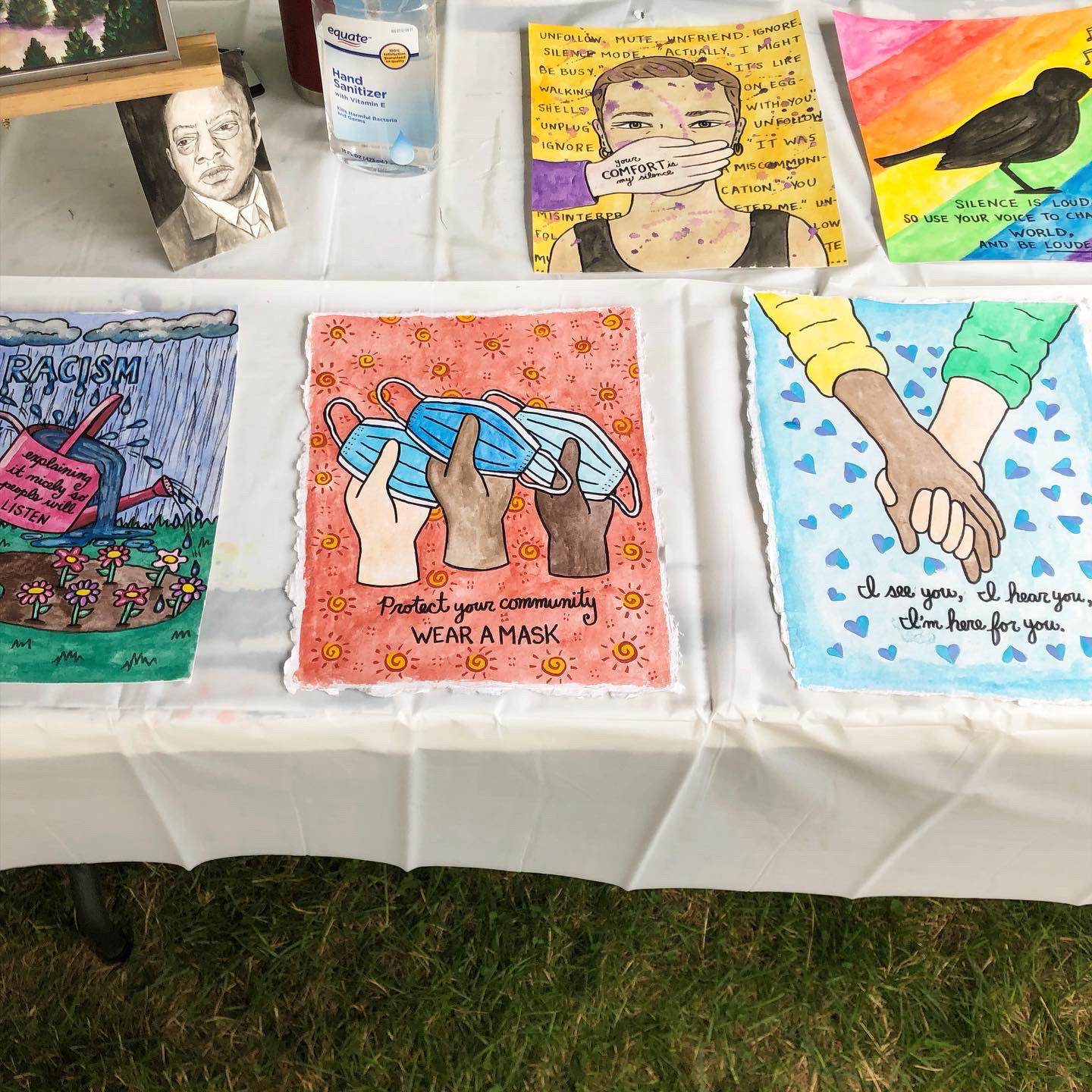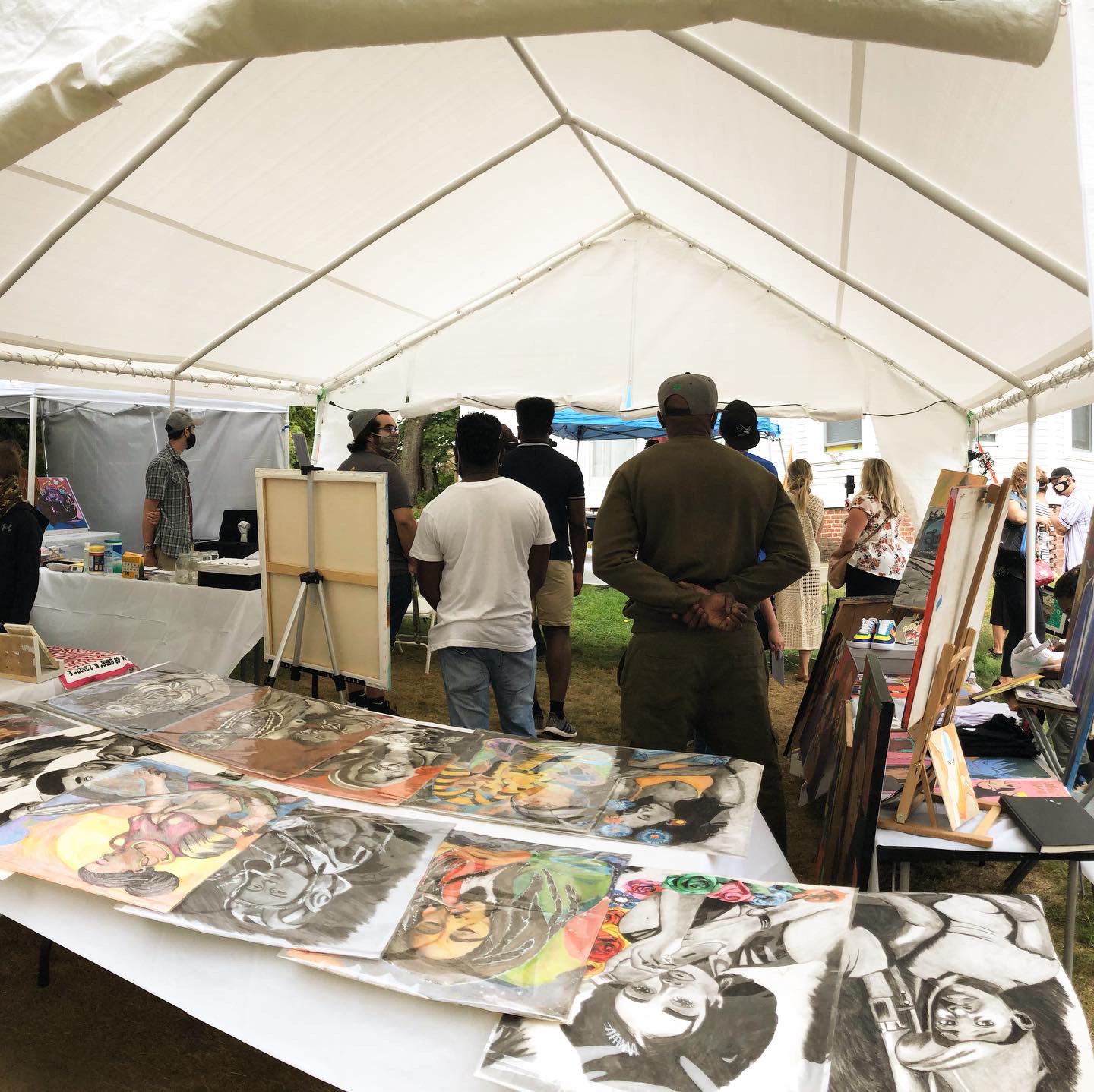 TIAMNAM Virtual Show Presentation