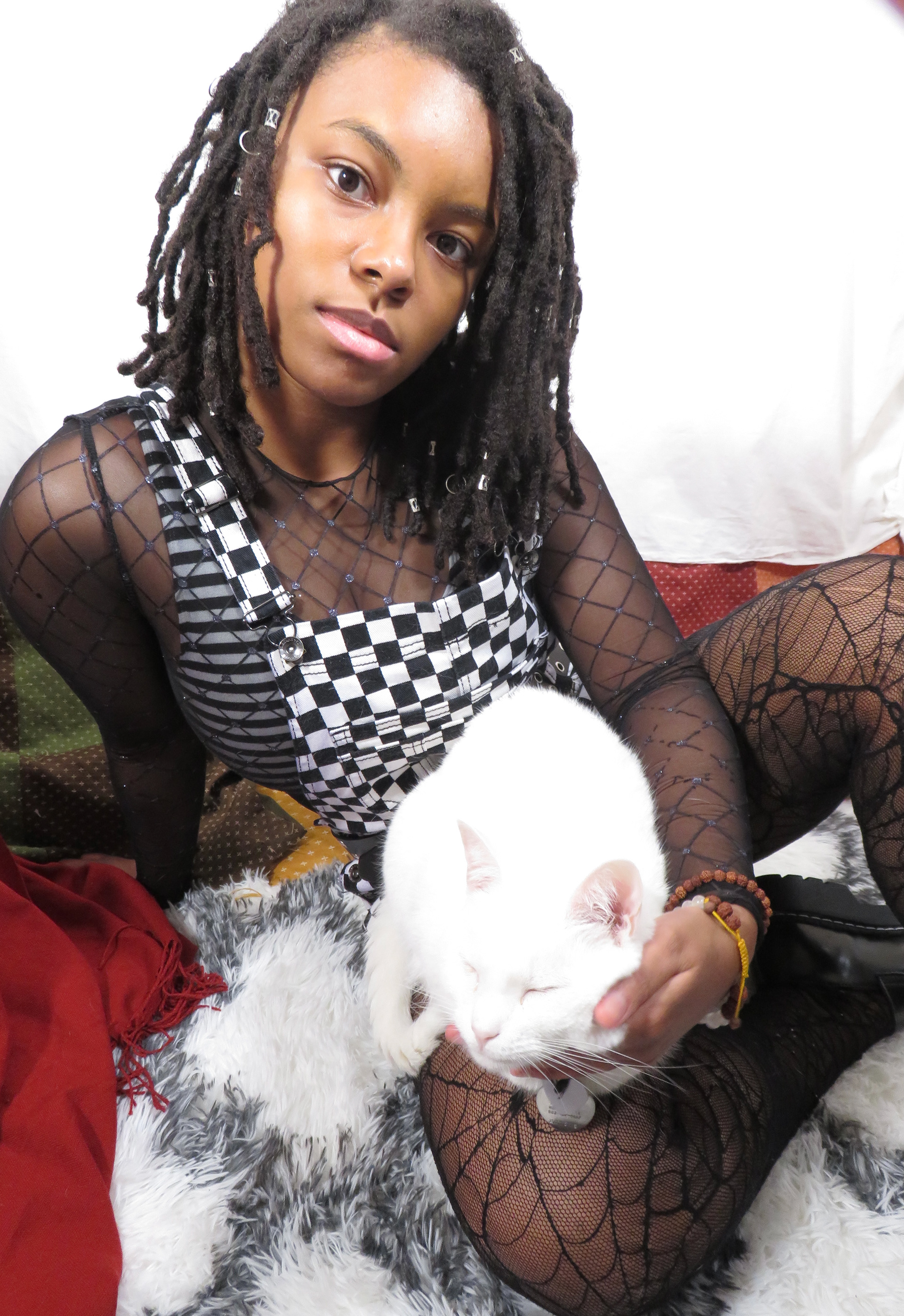 Amaranthia Sepia is a 21-year old Art Coordinator, Comic Artist, Character Designer, and Mental Health Advocate of African American and Caribbean (Bajan) descent. Currently, she resides in NH. At age eight, shortly after returning from Tokyo, she declared her goal of becoming a comic artist. When she was a child model in Japan, Sepia modeled for Tezuka Productions "Save The Glass Earth" fashion show in Tokyo, Japan, at age 5, but didn't know who he was. She rediscovered the photos last year and was in shock, not realizing she modeled for who is now her favorite comic artist. Sepia's fascination with comics led to "Emo Bunny," a project based on her experience with GAD and PTSD.  "Emo Bunny" is used as art therapy. It helps get her out into the world and advocate for those struggling with racial trauma and mental illness in general. Sarah, nicknamed "Emo Bunny," is a bunny girl who suffers from panic attacks. Her emotional support cat, Serenity, comforts her, helping her overcome her struggle with anxiety and depression. Her anxiety is personified as a monster whose power increases as she becomes more stressed. The monster changes form depending on the type of anxiety she's experiencing (social anxiety, panic attack, anxiety attack, etc.) Sepia's goal with "Emo Bunny" highlights the struggle of having an anxiety disorder and the benefits of Emotional Support Animals. In 2019 "Emo Bunny: Anxiety Monster" was featured as an online solo art show on Squidink Art Gallery. The show featured in Concord Monitor, the Anxiety and Depression Association of America's website, MissHeardMedia, Concord Insider, and VLACS Newsletter.
Representation of Black women is a crucial part of her artwork. As a Black woman with invisible illnesses, Sepia feels it's critical to use her voice to create the representation many long to see. Previously, Sepia was an Art Coordinator, Curator/Black Guest Curator Organizer, and Graphic Designer with Massachusetts activist collective ARTivism Initiative. Sepia turned ARTivism Initiative into a collective of local artists featured in ARTivism x ATAC Downtown Arts+Music Gallery's 2020 "Postcard Project," which she was a part of. Previously, Amber Haney, Massachusetts Art Activist, led ARTivism as a solo project.  She developed a BLM art show titled "This is a Movement, not a Moment," featured virtually by ARTivism and physically by BCAWorcester. Sepia was featured as an artist and collaborator in LA mental health non-profit The Painted Brain's disability art show, "Discovering a Place for Us" on June 26th 2021.  She's currently developing her women/femme's virtual art show titled "Art & Mind: Reflections of Women, Femmes and Our Mental Health During COVID" for September 2021.
Sepia had an anti-bullying solo moving art show titled "I'm Proud of Who I Am" at ages 13-16 while homeschooled online via Virtual Learning Academy School (VLACS). These shows proved that she could inspire people, which kept her going during the darkest times.
Amaranthia Sepia's current project is a continuation of her previous activist work. Sepia's overall goal is to educate and advocate for others struggling with mental health issues by creating provocative and educational comic art and illustrations related to these subjects.
My early childhood heavily influences my artwork; I lived in Tokyo, Japan, between the ages of 4 and 6 and attended PAL International Preschool and Nishimachi International School. Living in a majority Buddhist society while born into a family practicing Japanese Buddhism caused my artwork to be heavily influenced by spirituality, Japanese mythology/yokai, and Buddhist philosophy. Ink pens combined with digital art are my primary medium. After returning from Japan to New England, the reverse culture shock was severe. I was always the odd one out. When I turned 8, I remember sitting in the back of the family car and viewing a vibrant sunflower field that seemed to go on infinitely. A baby blue sky with plush, white clouds floated above. After that moment, it felt like a part of myself awakened creatively. I told my Mom immediately about this spiritual experience, and soon after, she encouraged me to draw the scene. Once I depicted it, I constantly tried to get my hands on any creative medium I could and never stopped creating. Being one of the only Black girls in an all-white school, especially a Black girl who was part of a religious minority, made it so my only reliable friend was art. I always tried to connect back to Japanese culture, as it was my second comfort.
I decided to take on comic art and character design based on Japanese folklore and yokai I was exposed to in Tokyo. When I turned 11, my family pooled money together and gave me a drafting desk. From this desk, I created pieces for my first solo art show in elementary school. At age 13, I became homeschooled online due to severe racial trauma and bullying due to living in a majority white community. I continued creating from this desk while living isolated through graduation from high school until now. 
As I slowly became learn about my symptoms of low cortisol, racial trauma, generalized anxiety disorder (GAD), PTSD, and agoraphobia, my experiences with trauma and racism slowly seeped into my work. My GAD diagnosis at age 17 finally pushed me to blatantly express my experiences, which led to my mental health/anxiety disorder comic, "Emo Bunny: Anxiety Monster," and my mental health series, "Hidden Demons of Anxiety." I incorporated my childhood fascination with Japanese demons and monsters into these projects as a way to express how terrifying and isolating it is to live with GAD and trauma. My diagnosis of PTSD and agoraphobia due to racial trauma at age 19 helped me come to terms with my racist experiences. In turn, I developed my two deeply spiritually influenced abstract projects, "Surviving in Isolation: The Black Mental Health Experience" and "Curls and Curves: A Celebration of Black Beauty."
Tezuka Osamu and Jamie Hewlett are my main influences. During my tweens, Tezuka helped me realize that it's okay not to approach art from a fine art perspective. I'm inspired by how he would experiment with unusual and sometimes exaggerated character designs and concepts to tell stories from a humanist perspective. When I was a child model in Japan, I modeled for Tezuka Productions' "Save The Glass Earth" fashion show in Tokyo, Japan, at age 5, but I didn't know who Tezuka was until I turned 14. I rediscovered the photos last year and was in shock, not realizing I modeled for who is now my favorite artist. Jamie Hewlett's designs for Gorillaz furthered my interest in comic art and the human figure.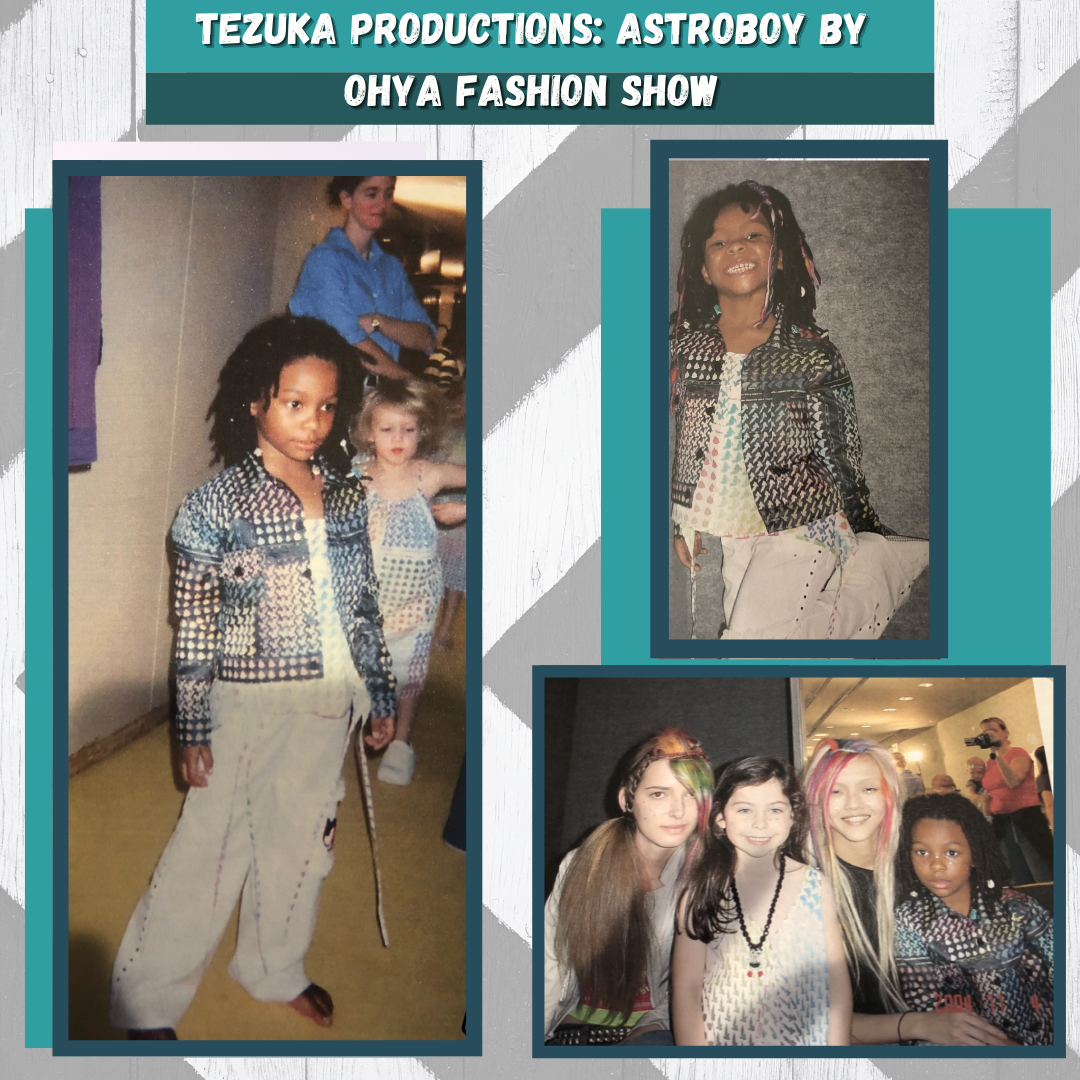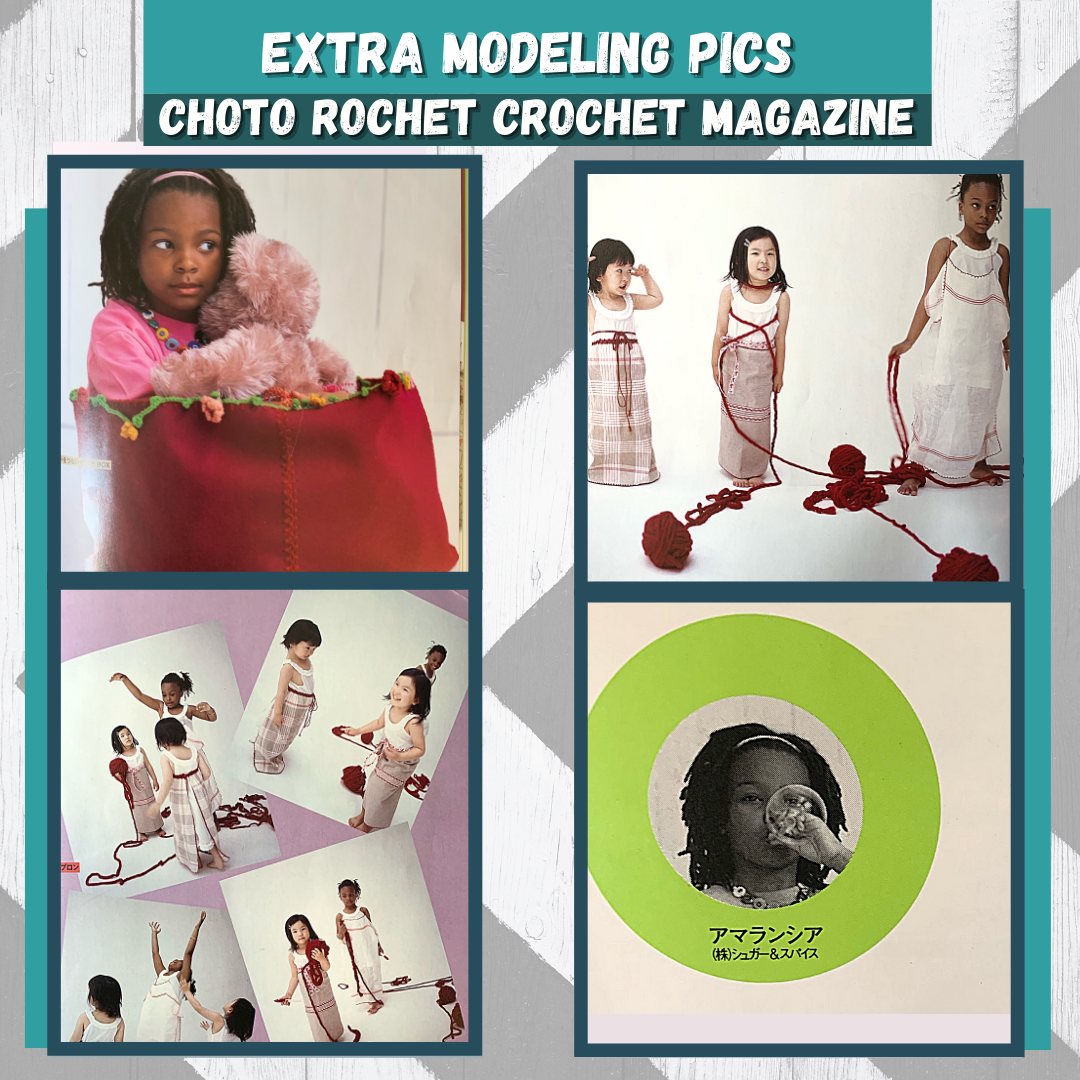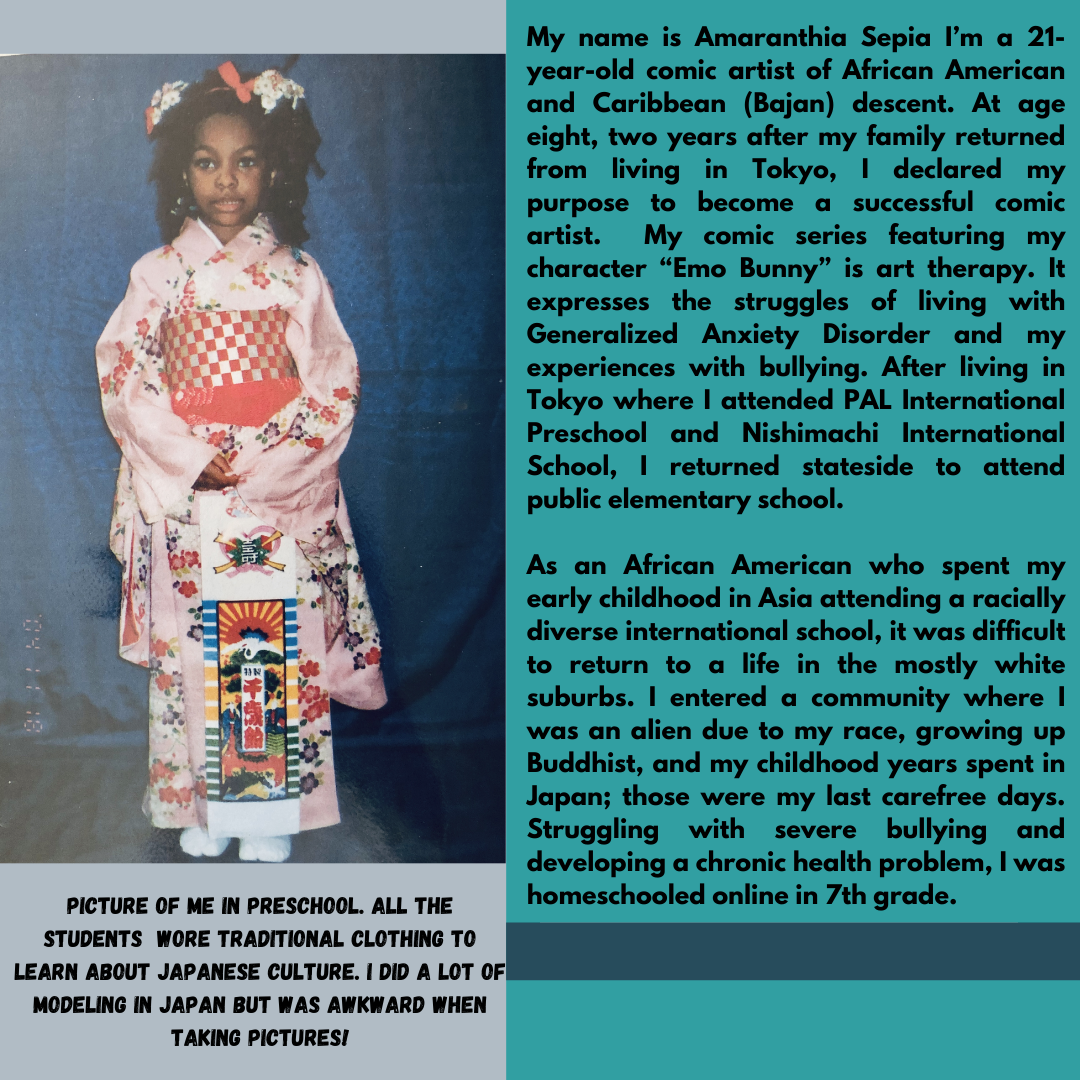 Discovering his work pushed me to teach myself how to draw the human figure, which helped me gain a full scholarship at Kimball Jenkins Art School at age 12. From age 12–16, I took human figure, watercolor, acrylic, and illustration courses. I also took Digital Imaging (GIMP) and a custom Career Exploration Course focusing on comic art at VLACS. I set the groundwork for the concept of customized Courses at VLACS. Additionally, in 2017 i worked as a comic assistant and character designer at online comic publisher startup Ataraxia Studios. Despite the internship wanting a college student, I received the opportunity at only age 17.